The perfect place to stay
Step inside…
…into a lovingly restored traditional guesthouse in the medina, i.e. the old town of Marrakech.
Your Riad Boussa is the perfect starting point for your city tour. As soon as you step outside the door, you'll find yourself right in the middle of the pulsating life. At the same time, your riad is an oasis of peace. Here you can retreat and relax. Enjoy the beautiful green courtyard (patio) or relax on our roof terrace with a view over Marrakech to the Atlas Mountains
---
Marrakech – Atlas – Desert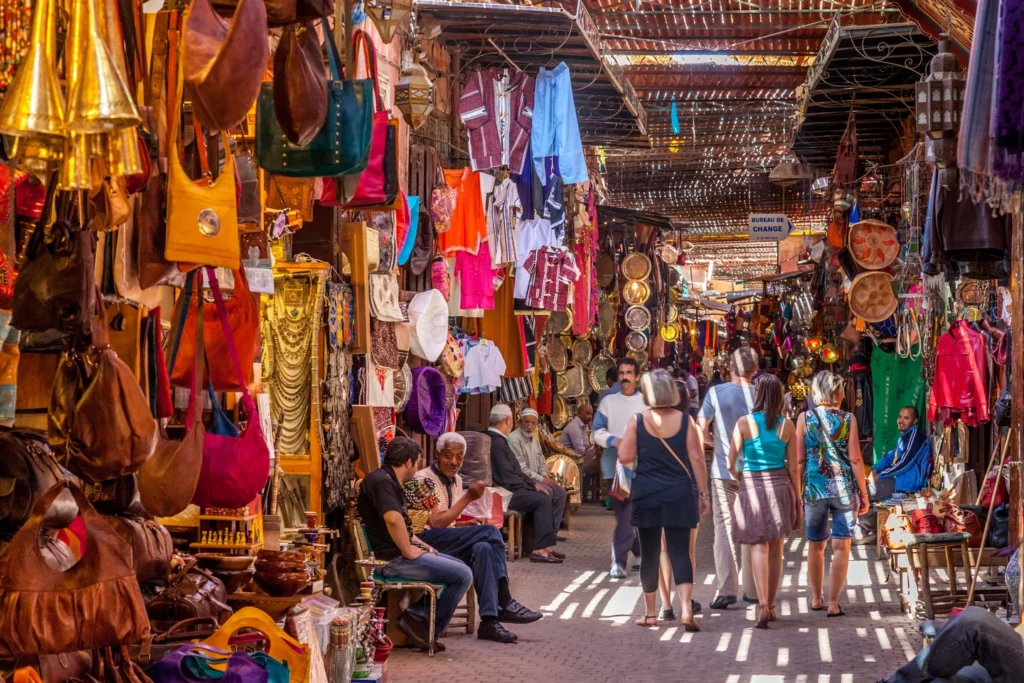 Medina & Souks
You are immediately in the middle of the hustle and bustle of the medina – the old town of Marrakech with its famous alleys and souks.
The famous Jemaa el-Fnaa square is just a stone's throw away.
Excursions
You can also start your tours from here:
Are you drawn to the desert?
Do you like hiking in the Atlas Mountains?
Or do you need a special kick?
We will take you to the most remote corners and provide unforgettable hours.
---
Your Riad Boussa
The guesthouse is located in the heart of Marrakech's medina, just a 10-minute walk from the famous Jemaa el-Fnaa square. You pass through the souks, experience the hustle and bustle of Dabachi and then immerse yourself in the peace and tranquillity of the side streets – where your riad is also located.
Riad Boussa has 5 rooms. All rooms face the patio – the green inner courtyard. You can have breakfast in the patio or on the roof terrace. At your request, we serve delicious traditional dishes for dinner – all freshly – cooked in our kitchen.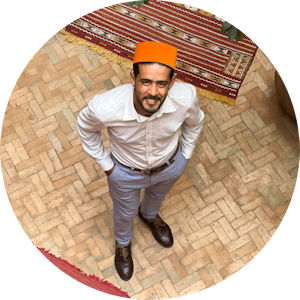 Rumour has it that every riad in the medina has a good soul. No one knows whether this is really true. But Riad Boussa has one, that much is certain. And our good soul is called Ahmed. Ahmed looks after your well-being. He is always there for you. You can ask him for anything. He makes sure you lack for nothing – as far as it is in his power. He gives you tips about Marrakech and books excursions for you. Ahmed loves his job and does it with dedication and passion.
To be continued soon
---
Your Arrival
As you know, your Riad Boussa is in the middle of the medina of Marrakech. No car can get inside, let alone a bus. So you might ask yourself: How do I get to my riad?
It's not that complicated.
The driver
This is Aimad (he likes to surround himself with beautiful women and has big cars). He will take you safely from the airport or train station or wherever from to the Jemaa el-Fnaa square. His cars are air-conditioned and comfortable and he comes at all hours. Your journey ends here. Now it's time to continue by foot.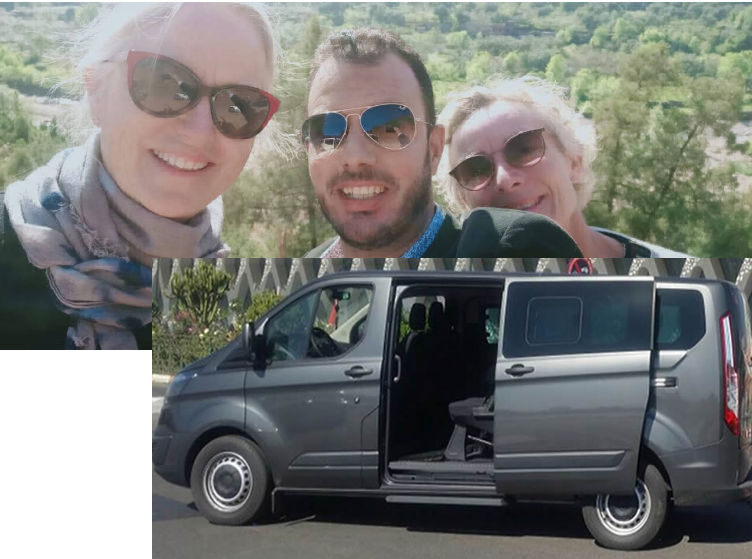 The trolley man
His name is Aziz. He will be already waiting for you. He will take you and your luggage safely to the Riad. Aziz knows his way around and manoeuvres you confidently through the crowded and narrow streets of the old town.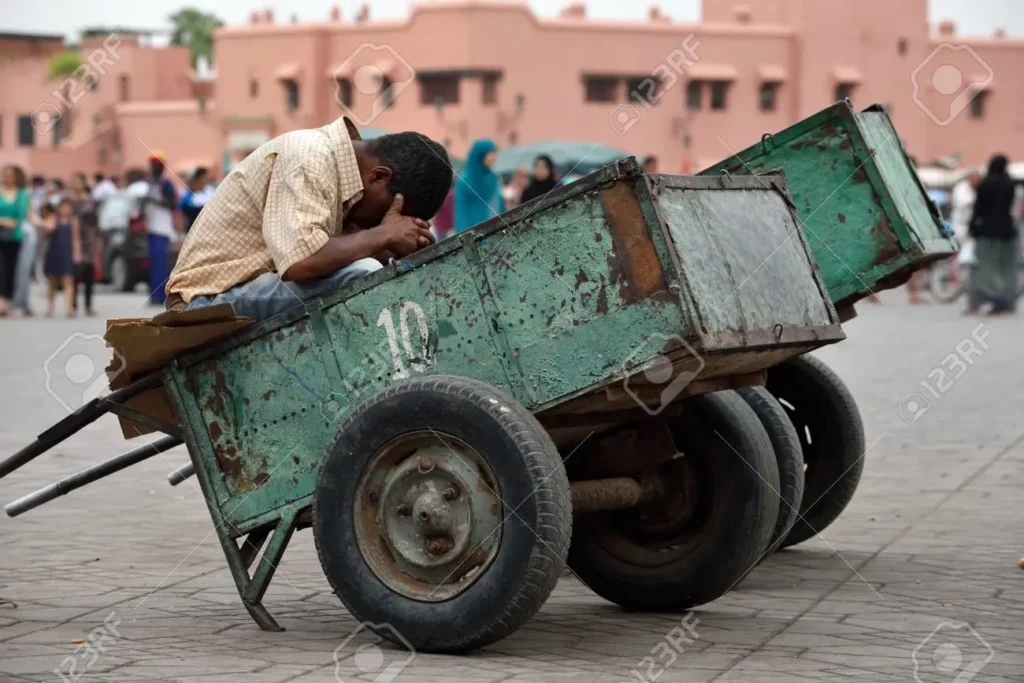 Transfer from the airport to Jemaa el-Fnaa costs 20€. Aziz charges 4€ for his services.
You don't need to have money ready. You pay later at the riad. All you have to do is send us an email with "Yes I want transfer" and your flight number and arrival time. We'll take care of the rest.
Send email now.